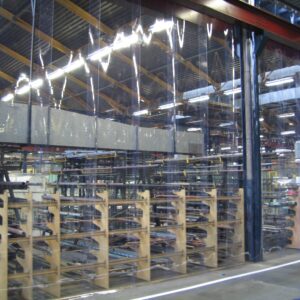 New: PVC Sheet Clear in different sizes and thickness.
PVC Sheet
PVC transparent sheets provide solutions to various applications in populated indoor areas. Haagh Protection PVC Sheet combines excellent mechanical properties and impact strength, water-clear transparency, excellent resistance to chemicals and fire resistance. It withstands many chemical agents and can be easily formed using various fabrication techniques. Optional characteristics range from high clarity and anti-glare surface to increased impact resistance.
Typical Applications
 Transparent advertising & sales promotional items
 Indoor signage in populated areas
 High impact glazing
 Machine guards
 Chemically resistant safety glazing
 Fabrication and forming applications
 Anti-glare glazing and frame cover
A high-quality plastic-rubber composite material, clear and transparent, with smooth surface and uniform color, free from cracks or bubbles. It features high withstand capacity to heat and coldness (-30 ℃) ,high resistance to strong acids and alkali, hard pressure, impact, stretch, ageing and has good anti-static property, high transparency and life service life. It finds wide application in electronic, chemical, pharmaceutical, food and garment industries and can be used as workbench top, machine surface and desk top.
Length: 20m
Standard Size: 1000mm, 1200mm, 1500mm .
Color: nature clear
Thickness: 1mm—7mm
Temperature range: -30℃ to +50℃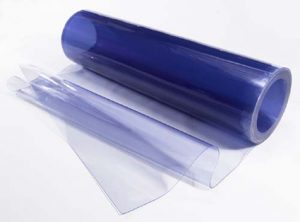 Tags: plastic curtain, PVC Sheet Clear